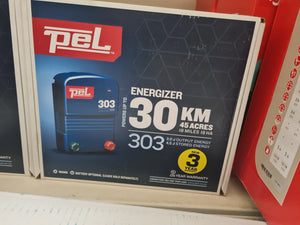 Powers up to 30km.
-18 miles of fencing wire.
-3.0 Joules output energy.
-4.5 joules stored energy.
-Needs 2 x 5ft earth bar (15ft apart)
-Fence up to 45 acres.
Some features include:
-Pulse light indicator.
-Large terminals, make inserting wires and getting a good connection easy.
-Versatile mounting options, can be mounted on a wall, post or fence wire.
-Versatile power options. Battery sold separately.
-Included in packaging is a user manual and mains power adapter.
-2 year warranty.