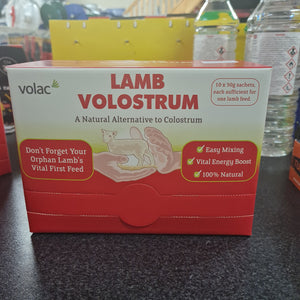 When there's no or little maternal ewe colostrum available, Volac Lamb Volostrum is a great, easily-absorbed 100% natural alternative.
This easy to prepare feed provides a highly digestible energy source and alternative to natural colostrum. It is 100 % natural and it can reduce the risk of hypothermia or potential onset of disease.
It has a shelf life of up to three years and is a must-have in the lambing shed.